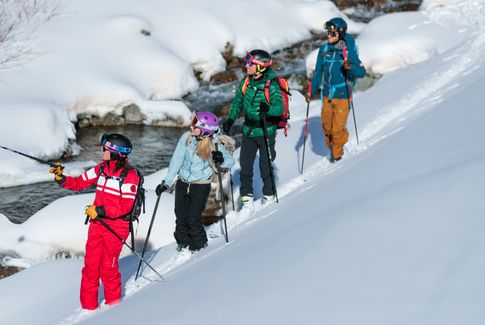 Initiation Pack "1st Hike"
Afternoon
Novice level "first ski touring hike". In small discovery groups of 3 to max.

Afternoon: 1.30pm to 4.30pm
Mtg: Station Center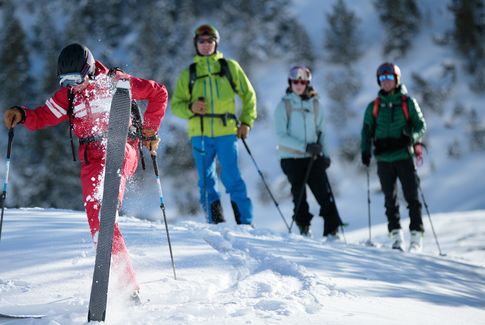 Discovery Pack "1st Outing in the mountains"
Thursday morning
For experienced red slopes skiers. Outing in small groups of 3 to 5 people. Objective: first outing in the mountains and discovery of the Col Ratti.

Thursday morning
Mtg: Station Center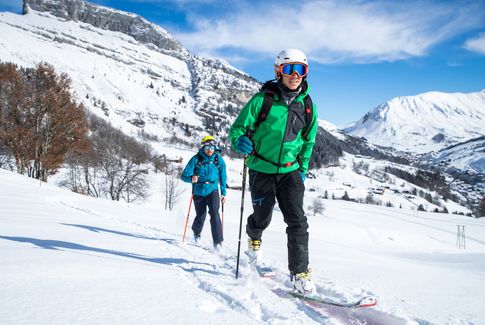 Private Ski touring outing
ski touring
A monitor for a day of for half a day
The 4 hour long half-day: 224 € (1 to 2 persons)
The full day: 399 € (1 to 4 persons)